(32-2)
at
(8-27)
Tuesday, January 5, 2015, 7:30 PM PDT
Staples Center, Los Angeles, CA

Referees: Marc Davis, Brent Barnaky, Leon Wood

Line: Warriors -13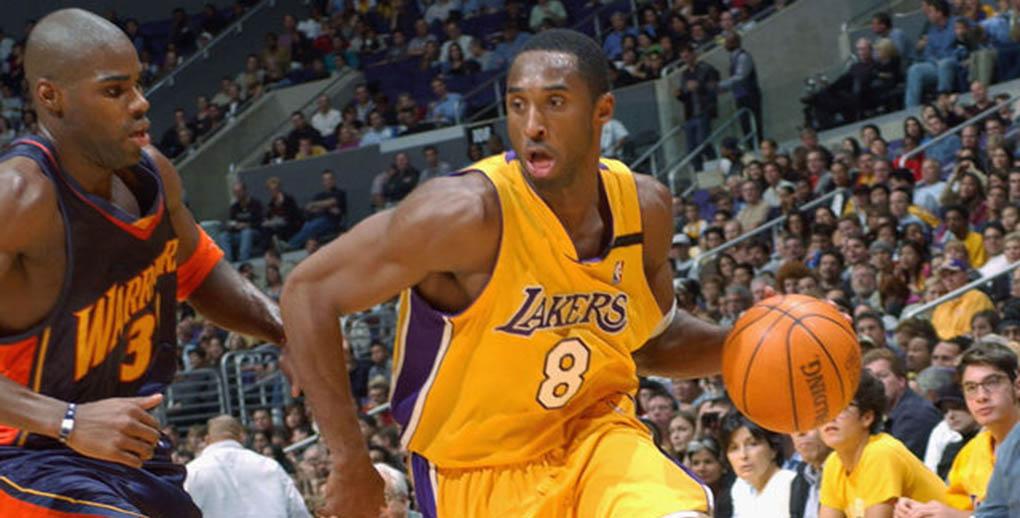 GAME PREVIEW: WARRIORS AT LAKERS

Back in 1959-60, the Warriors were based in Philadelphia and the Lakers in Minneapolis.

This is only relevant Tuesday night since Draymond Green has a chance to eclipse a franchise record set from that season.

Green will seek an unprecedented fourth straight triple-double for the Golden State Warriors when they visit a Los Angeles Lakers team showing improvement without Kobe Bryant.

The game-changing forward had 13 points, 15 rebounds and 10 assists Monday in a 111-101 home victory over Charlotte. Green became the first player in franchise history to post three straight triple-doubles since Tom Gola in 1959-60 in Wilt Chamberlain's rookie season.

"He's playing at a very, very high level," reigning league MVP Stephen Curry said. "His consistency is just off the charts. ... It's amazing how he can impact the game."

Gola and Chamberlain are Hall of Famers. Golden State (32-2) looks like it has one player in Curry, who had 30 points after seeing only 14 minutes Saturday in an overtime win over Denver because he re-injured his left leg.

Curry showed no ill effects, draining a 3-pointer with 5:34 left for a 17-point lead that resulted in the 10th assist Green needed for his triple-double.

The last player with three straight triple-doubles was Oklahoma City's Russell Westbrook last season. Westbrook had four straight, becoming the first to do that since Michael Jordan had seven in a row in 1988-89.

Klay Thompson scored 30 on Monday and is averaging 31.3 in his last three games for the Warriors, who are 7-1 in the second half of back-to-back games.

Thompson's idol growing up in Los Angeles was Bryant, though the Lakers superstar is a shadow of his former self now. Bryant is the NBA's worst shooter overall (34.1 percent) and on 3-pointers (25.9)

He has missed the last two games with a sore right shoulder and is questionable.

What's not in question is that Los Angeles (8-27) is playing well without him. The Lakers hadn't posted consecutive wins all season until their current three-game run, with Lou Williams totaling 54 points in the last two games without Bryant.

Williams scored a season-high 30 and Larry Nance Jr. had 15 and 14 boards in Sunday's 97-77 rout of Phoenix.

"Our guys are playing with a lot of confidence, sharing the ball, playing together, competing and that's part of the process that we've been talking about," coach Byron Scott said.

The Lakers will test themselves against the league's best after getting crushed 111-77 at Golden State on Nov. 24. Bryant was 1 of 14 for four points, making 1 of 7 3-pointers as the Lakers shot a season-low 14.3 from long range and were outscored 56-32 in the paint.

"Who doesn't want to beat the best?" Nance said about Tuesday's game. "Who doesn't want to play the best and play your best against the best? No motivation needed when you're talking about the Golden State Warriors."

Scott is feuding with forward Julius Randle, who has gotten upset about being substituted.

"The bottom line is like I told him before, you gotta grow up," Scott said.

Golden State forward Harrison Barnes scored eight points Monday as he returned from a 16-game absence from a sprained left ankle.

The Warriors are 4-28 at Staples Center against the Lakers.
http://www.nba.com/games/20160105/GSWLAL/gameinfo.html